Significant risks highlighted by Healthcare Inspectorate Wales's review of patients being discharged from mental health wards in Cwm Taf Morgannwg University Health Board
Published 7 Mar 2023
Healthcare Inspectorate Wales (HIW) has today (7 March), issued its findings following a review of discharge arrangements from adult (18-65) inpatient mental health units within Cwm Taf Morgannwg University Health Board (CTMUHB).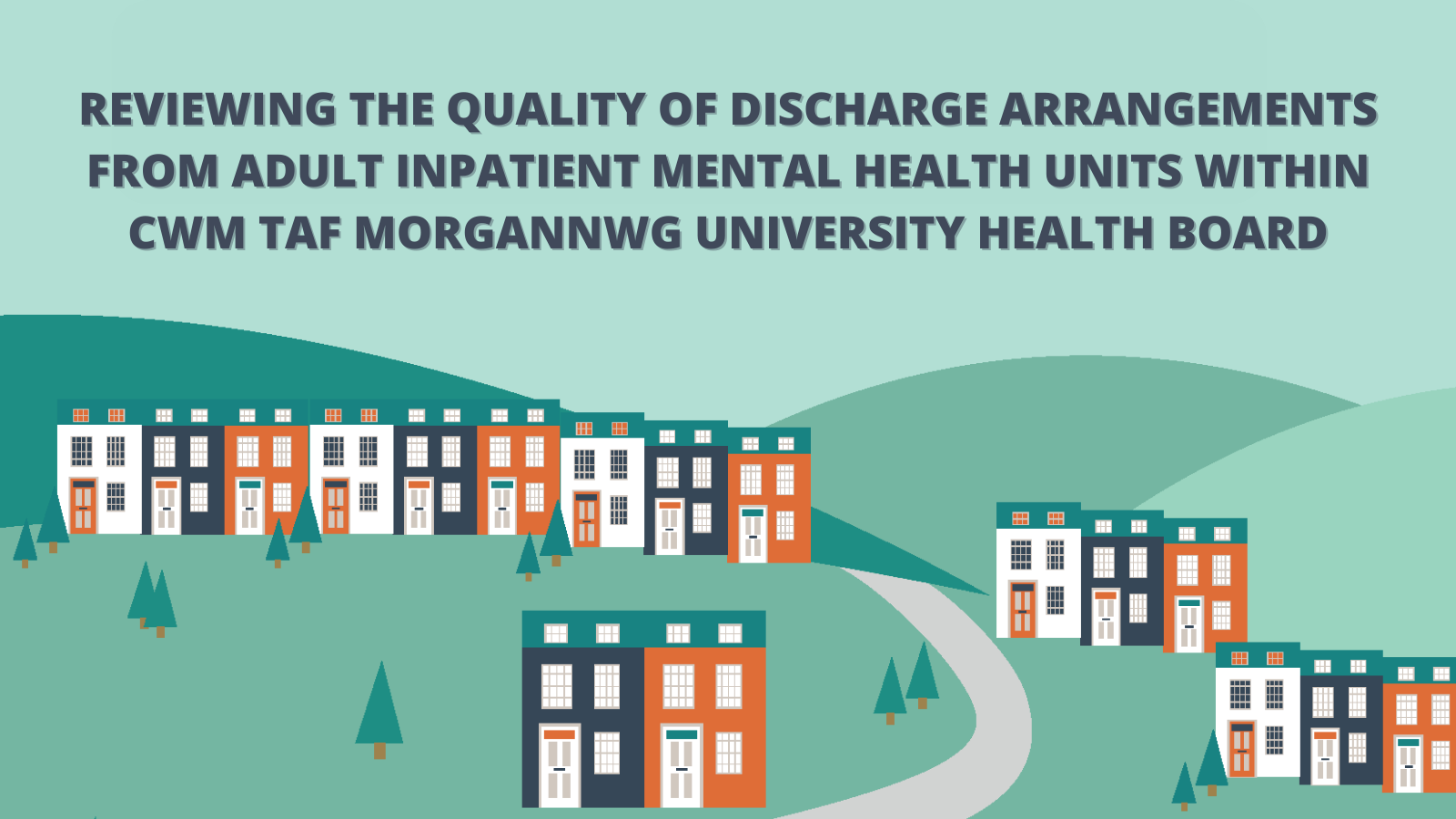 The decision to undertake the review was made as a result of intelligence relating to the health board's mental health services. This included serious incidents, issues identified through previous HIW inspections, and concerns reported to HIW by patients, the public and staff whistle-blowers.   
The review focussed on the quality and safety of discharge arrangements for adults discharged from inpatient mental health units into the community. The review considered the relevant policies and procedures in place, an evaluation of patient records, and information gained through interviews with a range of staff who worked within the health board's mental health services.
Throughout the review, HIW made 40 recommendations for improvement. Some patient safety concerns were of such significance, the health board was issued with an immediate assurance letter, following which, it was required to submit an immediate improvement plan to HIW.
Key Findings
Communication and Information Sharing
We found multiple patient clinical record systems in place, which included paper and several electronic systems. We found these to be collectively dysfunctional which presented significant risks to patient safety following discharge from hospital. There was inconsistent use of the record systems by staff, each system was not accessible to all staff involved in the patient's journey, and staff could not always access essential information in a timely manner. In addition, formal training and guidance was not available to staff for all the different clinical records systems in place.
The effectiveness of communication and information sharing between inpatient and community staff teams was also identified as an issue. This resulted in occasions where patients had been discharged with limited or no communication between teams.
Patient Records Concerns
There was some evidence that good care and treatment was being provided to patients, with examples of coordinated working between inpatient and community teams regarding the care of patients in hospital. However, the quality and availability of information was inconsistent, which meant it was not always clear whether all care and actions had been undertaken by staff.
Patient risk assessments were being updated prior to discharge from hospital, however, there was limited evidence of contingency/crisis plans or relapse indicators set for patients. Additionally, records did not always demonstrate that patients and their family or carer had been involved in and appropriately communicated with during the discharge planning process.
Significant concerns were identified for two patients who were discharged from the inpatient mental health unit at Royal Glamorgan Hospital. Clinical records highlighted significant patient safety concerns for both patients, which included the risk of self-harm and suicide, and the risk of harm to others for one patient. There were no robust management plans implemented for either individual, as part of their discharge plan, which was pivotal to support them effectively and to maintain their safety once discharged to the community services.
Capacity and Demand for services
Staff were striving to deliver mental health services in very challenging circumstances, often exacerbated by issues with staffing capacity. Inpatient and community staff capacity was impacting on their ability to undertake the full requirements of their role. This impacted negatively on staff morale and well-being. Whilst some progress has been made to increase staffing since we commenced our review, it is clear that further work is required to strengthen the overall ability to meet patient demand.
The demands on the service were impacting on the availability of beds within the mental health units. On occasions, planned patient discharges were being expedited, to create space for new inpatients, and this was impacting on the effectiveness and safe discharge arrangements for some patients.
Alun Jones, Chief Executive of HIW, said:
"It is disappointing to have identified such clear risks to patient safety during this review. To help reduce the risks and maintain patient safety, the health board must ensure there is a focused effort to address the level of dysfunction relating to the management of patient records, the overall communication across mental health teams, and the arrangements for safe care and treatment planning for patient discharges. HIW will closely monitor the progress made against the 40 recommendations set out within the review's report." 
Reviewing the Quality of Discharge Arrangements from Adult Inpatient Mental Health Units within Cwm Taf Morgannwg University Health Board