Report highlights the challenges faced by staff within Ysbyty Gwynedd's Emergency Department
Published 9 Nov 2023
Healthcare Inspectorate Wales (HIW) has issued a report (9 November 2023) highlighting the challenges faced by staff within the Emergency Department at Ysbyty Gwynedd in Bangor.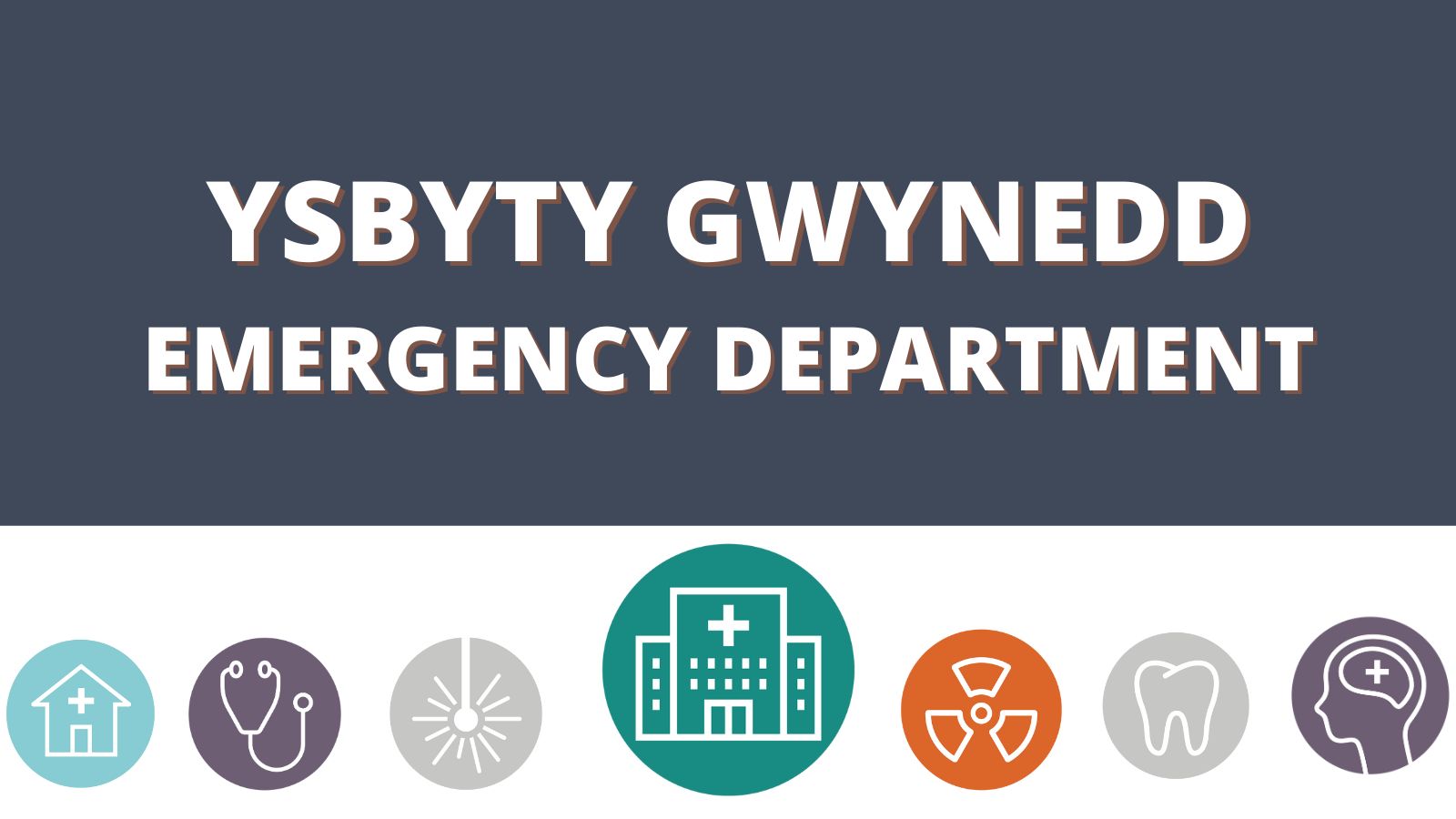 HIW completed an unannounced inspection of the Emergency Department run by Betsi Cadwaladr University Health Board over three consecutive days in August 2023. During the onsite inspection, inspectors identified areas where the pressure and challenges within the department and the wider hospital, were leading to an increased risk to patients.
We found a visibly clean and well-maintained department, and overall, the unit was providing a generally safe level of care and when asked, patients told us that they were satisfied with their experience. Patients noted staff were committed, kind and respectful, however, they did express frustration with long waiting times and the lack of updates on their care and treatment.
We saw that in the case of unwell or deteriorating patients, they were seen, escalated and treated as required based on clinical need. This was being achieved despite pressures on staff being caused by patient flow through the wider hospital. These flow pressures meant that some patients waiting for extensive periods within the unit.
Because of this demand inspectors witnessed patients sat in corridors or in chairs overnight, causing significant discomfort and negatively impacting on their privacy and dignity. The overcrowding was having an overall negative impact on the ability of staff to maintain patients' privacy, dignity, and to follow infection prevention and control procedures. Positively, inspectors did observe staff speaking with patients in a kind and respectful manner, including asking them their preferred language choice.
Upon arrival at the emergency department, we found triage times and medical reviews had been completed in a generally timely manner in the context of the demand on the department. However, we did find evidence of long waits for medical review within patient records. Ongoing and effective actions must also be taken to ensure that access to medical specialties, and where required, the onward transfer of patients to tertiary care centres is met in a timely manner.
It was positive to note that the department was undertaking several quality improvement activities in relation to audit and improving patient outcomes. We reviewed recent stroke compliance data, which showed that patients increasingly received timely interventions with the aim of improving patient outcomes.
Inspectors made several recommendations in areas such as workforce resourcing, patient oversight and the observation and care of highly vulnerable patient groups. Aspects of nursing assessment and monitoring were completed to a good standard but must be strengthened in a number of areas. This included ensuring 1-1 observations of patients being maintained and appropriately risk assessed, improved security within mental health assessment rooms, and reviewing staff rotas to ensure there is adequate resourcing available to meet the department's demand.
There were appropriate management structures in place, and we observed aspects of strong and cohesive nursing and medical leadership within the department and wider hospital. Staff told us the health board takes positive action on improving their health and wellbeing. However, staff would like more decision-making powers in relation to escalation, capacity, and flow, including the communication and effectiveness of actions when concerns are escalated.
We found a committed workforce amongst all staff groups in the emergency department with overall good completion rates of mandatory training. There must, however, be strengthened engagement amongst all staff groups with training opportunities available to ensure that the care and treatment needs of learning disability patients are met.
Chief Executive of HIW, Alun Jones said:
'The pressure on NHS services continues to be extraordinarily high and we have found evidence of the challenges that staff face in trying to maintain standards of care in difficult circumstances. I acknowledge the hard work and dedication of staff within this service. The specific recommendations for improvements will support the health board to reduce risks to patients and staff whilst they continue to deal with this challenging period. We will continue to engage with Betsi Cadwaladr University Health Board to ensure progress against our findings.'