Praise for staff, however, some improvement required at a specialist mental health unit at Bryn Y Neuadd Hospital
Published 5 Oct 2023
Healthcare Inspectorate Wales (HIW) has issued a report (5 October 2023) following an unannounced inspection of Ty Llewelyn specialist mental health unit at Bryn Y Neuadd Hospital. The inspection focused on three medium security wards and took place over three consecutive days in July 2023.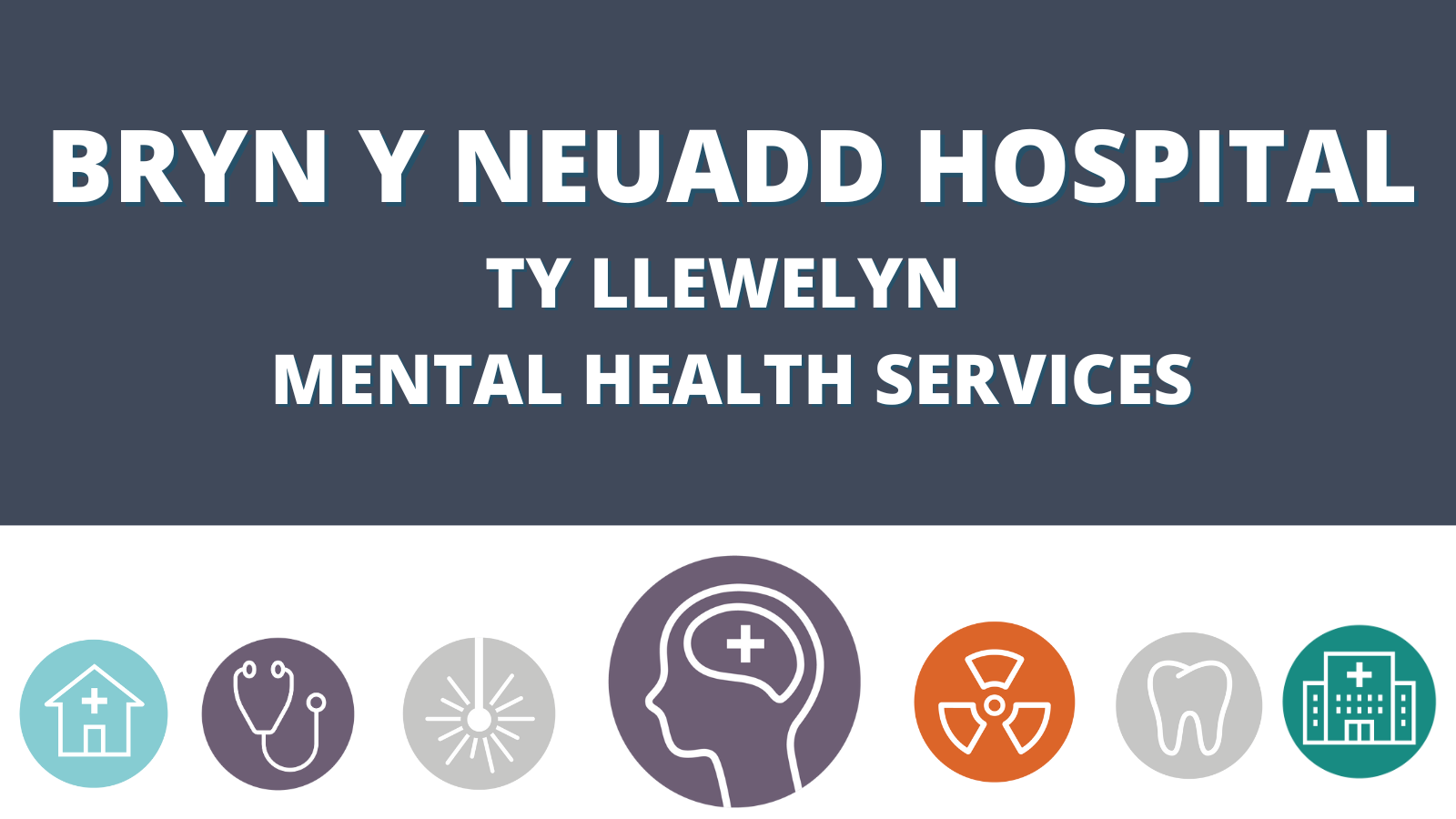 Situated in Llanfairfechan, and run by Betsi Cadwaladr University Health Board the Ty Llewelyn Unit provides acute in-patient mental health care, including a dedicated rehabilitation ward and a psychiatric intensive care unit.
Overall, inspectors reported suitable protocols were in place to manage risk, health and safety and infection control. Staff were committed to providing a high standard of care despite several vacancies within the unit. However, environmental improvements were required to patient bedrooms, bathrooms, and communal areas. Issues included mould within the toilet and shower rooms, poor ventilation with the gym and seclusion suite, ligature risks within bathrooms and the ward and communal areas required repainting.
The staff we spoke with were enthusiastic about their roles and how they supported and cared for patients. We saw most staff taking time to speak with patients and address any needs or concerns raised. Staff appeared to be respecting the privacy of patients by knocking on bedroom and bathroom doors before entering.
Safe and therapeutic responses were in place to manage challenging behaviour and promote the safety and wellbeing of patients. There was a clear focus on rehabilitation, with individualised patient care that was supported by least restrictive practices, both in care planning and hospital practices. Access to the unit was secure to prevent unauthorised access. Staff wore personal alarms which they could use to call for help if needed. There were also nurse call points around the hospital and within patient bedrooms and bathrooms so that patients could summon aid if needed, although in some bedroom areas these needed to be made more accessible.
Throughout the inspection we observed a professional and committed staff team who had a good understanding of the needs of the patients at the hospital and were committed to providing high quality care to patients.
During our inspection visit, we saw evidence of dedicated and passionate leadership displayed by staff, the ward managers and senior leadership team. However, we did receive a small number of negative responses to our staff survey which contrasted with this. The feedback we received was in relation to staff not feeling encouraged or supported to raise concerns, a lack of confidence that the organisation acts in response to concerns, and culture. We have asked the health board to review this feedback with a particular focus on the relationship between ward staff and senior managers.
We found an effective governance structure in place in terms of meetings to discuss incidents, complaints and issues related to patient care. The service must improve its recruitment of staff into vacant posts, with some staff stating the resourcing shortages impact on patient care and effects staff well-being.
Patient care and treatment plans were being kept to a good standard, however, on the first night of the inspection, we found medication fridges were left unlocked. This was raised with staff and rectified immediately, and all fridges remained locked during the inspection. We saw evidence of regular temperature checks of the medication fridge, however there were some gaps where temperature checks had not been recorded.
Patients told us the menu choices within the unit had little variety, including meals no longer cooked freshly on-site. The health board must review patient feedback and improve menu choices to ensure the options available are meeting the nutritional requirements of their patients.
Written information was displayed on the ward for patients and their families. We saw that posters displayed information about advocacy services and how patients could provide feedback on the care they received on the wards.
Alun Jones, Chief Executive of Healthcare Inspectorate Wales says:
It is positive to see the commitment of staff working within the Ty Llewelyn Unit to deliver a high standard of care to patients with complex needs. Through this work, we found some evidence indicating that the health board needs to do more work to ensure staff feel confident to raise concerns and more importantly, that these will be acted on appropriately. We will continue to engage with the health board on their plan for improvement.