Improvement required at mental health facility in Rhyl
Published 19 Oct 2023
Healthcare Inspectorate Wales (HIW) has issued a report (19 October 2023) following an unannounced inspection of a specialist mental health unit in Rhyl. The inspection of the Ablett Unit at Ysbyty Glan Clwyd took place over three consecutive days in July 2023.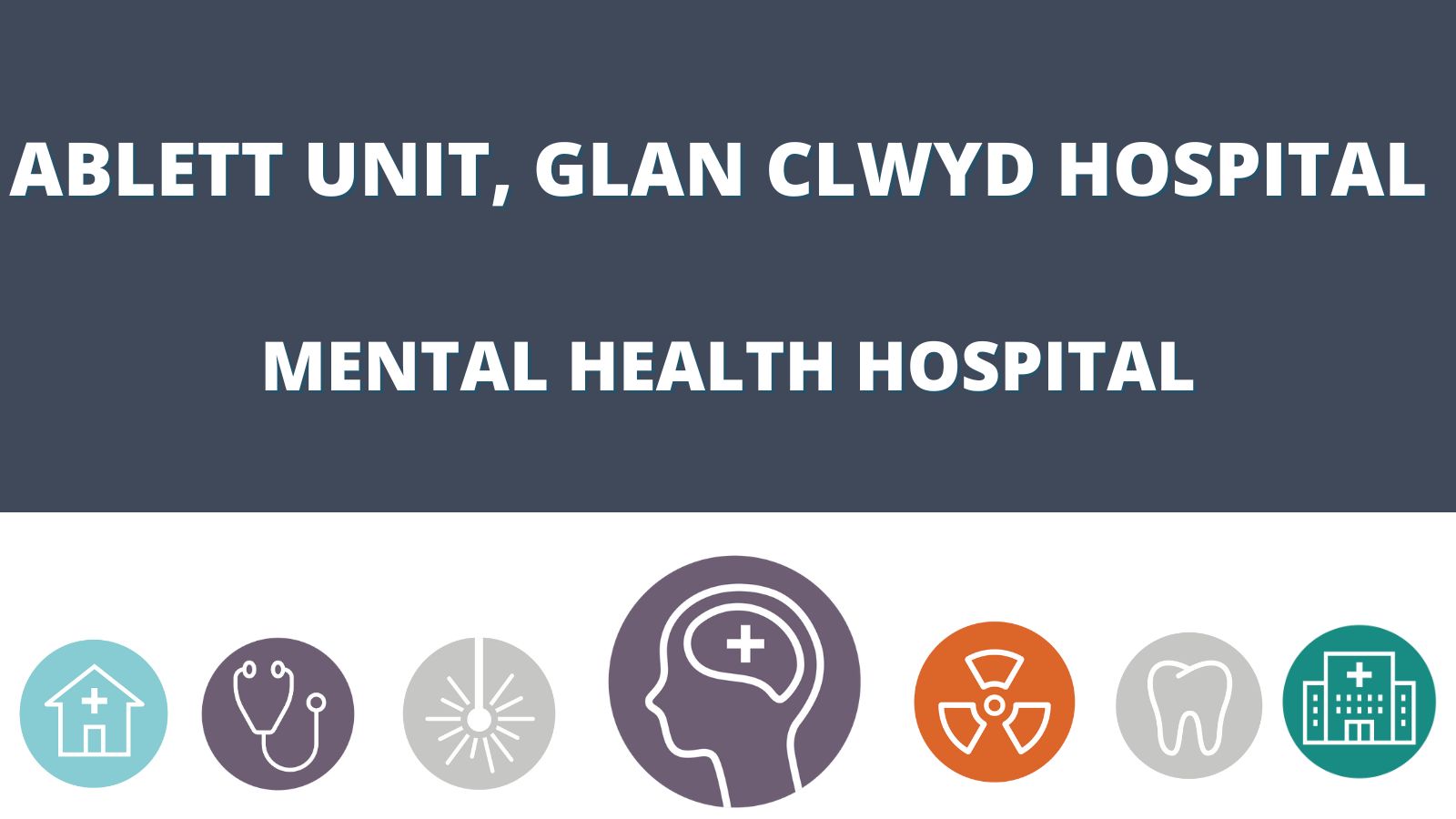 The hospital run by Betsi Cadwaladr University Health Board provides inpatient mental health services for males and females, and our inspection focused on the Tegid (mixed gender, older person's mental health) and Dinas Wards (separate 10 bedded male and female acute admissions wards).
During our inspection, we identified issues in relation to the Section 136 suite, which is a place of safety under the Mental Health Act for patients being detained until an assessment of their needs can be carried out. We were disappointed to find that recommendations made in our January 2019 inspection on this same issue had not been acted on. Staff had experience of being required to support patients in this suite alone, due to insufficient staffing levels across other areas of the unit.  We acknowledge there are future plans for a new facility which aim to resolve this, but it is crucial that the health board manage the risks here and now. We have asked the health board to provide assurance on what actions will be taken in the meantime to improve the environment, and quality of care being provided to patients before the new facility is opened.
Inspectors observed staff treating patients with dignity and respect, and patients we spoke with were complimentary about the care being provided and their interactions with staff. There was a range of activities available for patients to engage with during their stay to improve their well-being.  We saw information displayed on the wards to inform patients of their rights under the Mental Health Act.  The language preference of each patient was recorded on the patient status 'at a glance' board on each ward, which inspectors noted as good practice.
The physical environment of the wards did not help to fully maintain the privacy and dignity of all patients. For example, while the majority of patients had their own room, some patients had to share a bedroom. Inspectors noted it would benefit patients to be able to personalise their rooms to create a safe space, where they can express their personality to help promote their wellbeing.
We found that there were suitable policies and procedures in place to help staff provide safe and effective care. The environment of each ward was clean and tidy and had appropriate fixtures and fittings for the patient group. There were established health board policies and processes in place to ensure that staff safeguarded vulnerable patients with referrals to external agencies, as and when required. However, the health board must develop a policy that details the expectations on staff security in relation to wearing personal alarms for safety.
Overall, patient records were comprehensive, clear and of good quality. There appeared to be appropriate internal governance and oversight, including meetings to discuss any issues relating to patient care to identify improvements. However, medication administration records must be fully completed and written clearly to avoid confusion by staff and reduce the risk of a medication error. We saw evidence of appropriate discharge and aftercare planning, with good involvement from the multidisciplinary teams, care co-ordinators and mental health teams from the local community. Mandatory training compliance rates were also high among staff within the unit.
The majority of staff said they would recommend the unit as a place to work and that they would be happy with the standard of care provided by the unit, for themselves or their friends and family. However, some staff members raised concerns about the staffing levels at the unit and felt that senior management were not visible, and the communication between senior management and staff was not effective. We have asked the health board to provide assurance on the current staffing establishments. The health board must reflect and provide assurance on how it will engage, listen, and act on staff feedback.
Chief Executive of Healthcare Inspectorate Wales, Alun Jones said:
"We are aware of plans for a new specialist mental health unit which would provide a significantly improved, modern facility, enabling staff to deliver higher levels of care. However, this is a number of years away from completion, and the health board must make improvements now to protect current patients and staff. It is great to see the dedication from staff in delivering safe and dignified care. It is also good to hear positive feedback from patients on their care. We will continue to engage with the health board on their plans for improvement."