HIW hosts EPSO's 35th Conference in the Welsh Capital
Published 17 Nov 2023
HIW hosted the 35th European Partnership for Supervisory Organisations in Health and Social Care (EPSO) conference at the world-famous 74,000-seater Principality Stadium, in Cardiff, the home of Welsh Rugby.

The two-day conference in October 2023 brought together health and social care regulation professionals from around the world, with delegates travelling from as far as Singapore, Bahrain, Australia, and New Zealand.
EPSO is a valuable forum where learning and innovation is shared amongst inspectorates and regulators worldwide. Delegates delivered presentations covering topics such as creating positive culture in healthcare, effective leadership, and using technologies to facilitate breakthroughs in healthcare.
Judith Padget, Director General for Health and Social Services and NHS Wales Chief Executive, delivered a keynote presentation on how the Wellbeing of Future Generations Act is an essential framework for decision making in health and social care delivery in Wales. Professor Sally Lewis, the Clinical Lead for Value-Based Healthcare Programme for Wales, also attended, speaking on sustainable healthcare systems, and how better outcomes can be achieved for patients through the equitable, sustainable, and transparent use of available resources. The conference was an excellent platform for collaboration, sharing innovation and networking.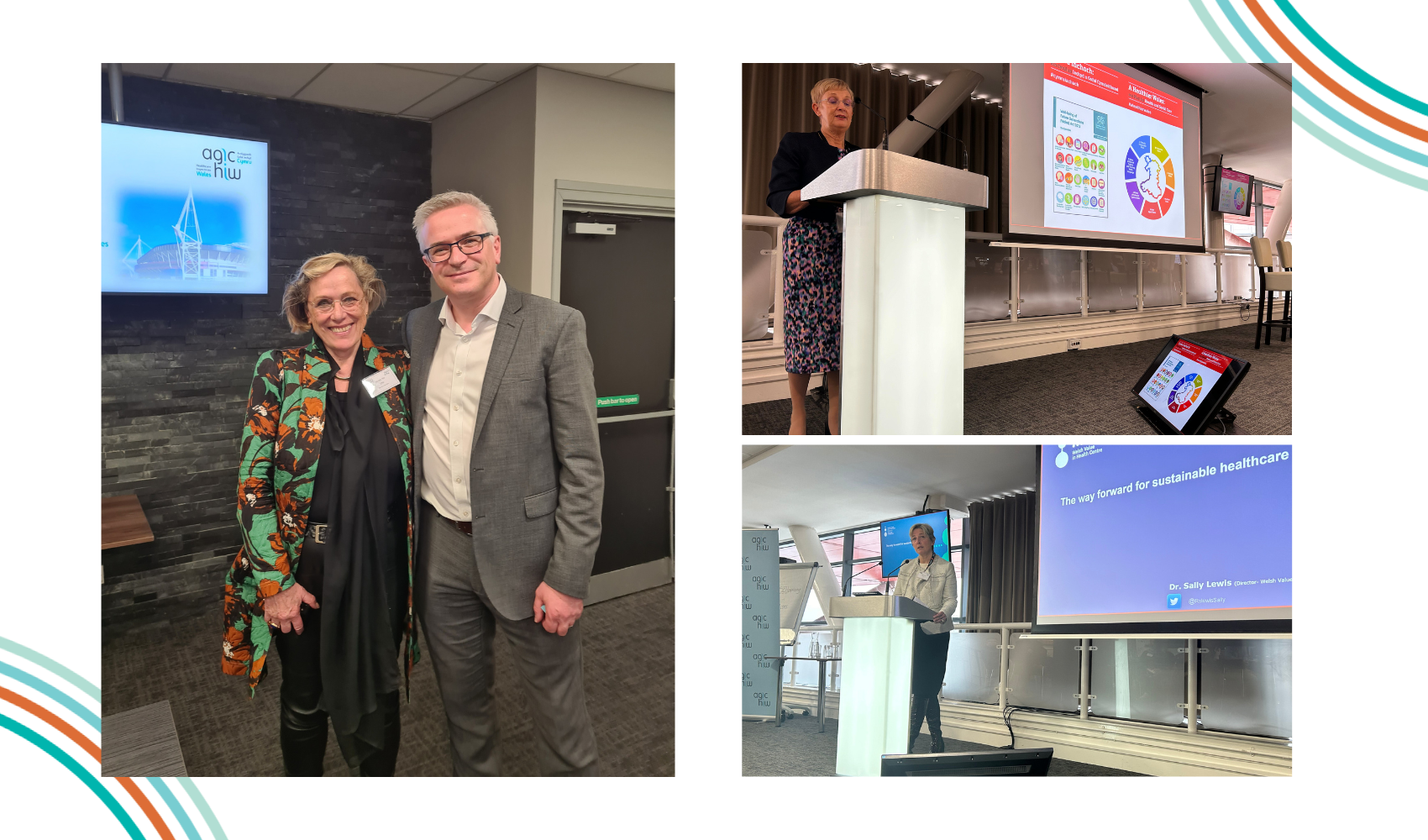 Alun Jones, Chief Executive of Healthcare Inspectorate Wales, said:
"We were honoured to host the 35th EPSO conference, and it was a pleasure to welcome delegates from across the globe to the Welsh capital. The conference delved into health innovation, the impact on future generations and driving forward improvement across health and social care. The conference was an excellent platform for networking and shared learning on a variety of topics such as integrated care, social care and the ageing population as well as healthcare evolving through new and emerging digital methods. A big thank you to those who organised the event within HIW, alongside EPSO Chair Jooske Vos, and to all of the attendees, who made such a positive contribution to the discussions".
Jooske Vos, EPSO Chair said:
'The EPSO Board looks back with great satisfaction on a very successful 35th conference in Cardiff, Wales. This conference was only possible through close collaboration with colleagues at Healthcare Inspectorate Wales. Apart from the extraordinary environment of the Cardiff Principality Stadium in which the conference was held, we also have very fond memories of the extremely lively discussions on various topics at the conference. The Welsh Future Generations Act was a key topic that provided an interesting kick-off to the conference and led to a memorable discussion, introduced by Judith Paget and Sally Lewis and moderated by Alun Jones.  Important topics for the supervision of healthcare, such as developments in modern data related techniques, artificial intelligence, e-health, staff shortages, effective leadership, sustainable compliance, culture and seamless services, were discussed."
For more information, please visit the EPSO website: EPSO | European Partnership for Supervisory Organisations in Health Services and Social Care (epso-net.eu)