Improving the way we report our findings
Published 4 Aug 2022
Following feedback from stakeholders about our reports, we committed to producing a refreshed reporting style for all our inspection work.
Our challenge was to find the most effective and efficient way to share our findings, to ensure it is easy to digest and understand.
We have made some improvements and have developed a new reporting style for our onsite inspection reports.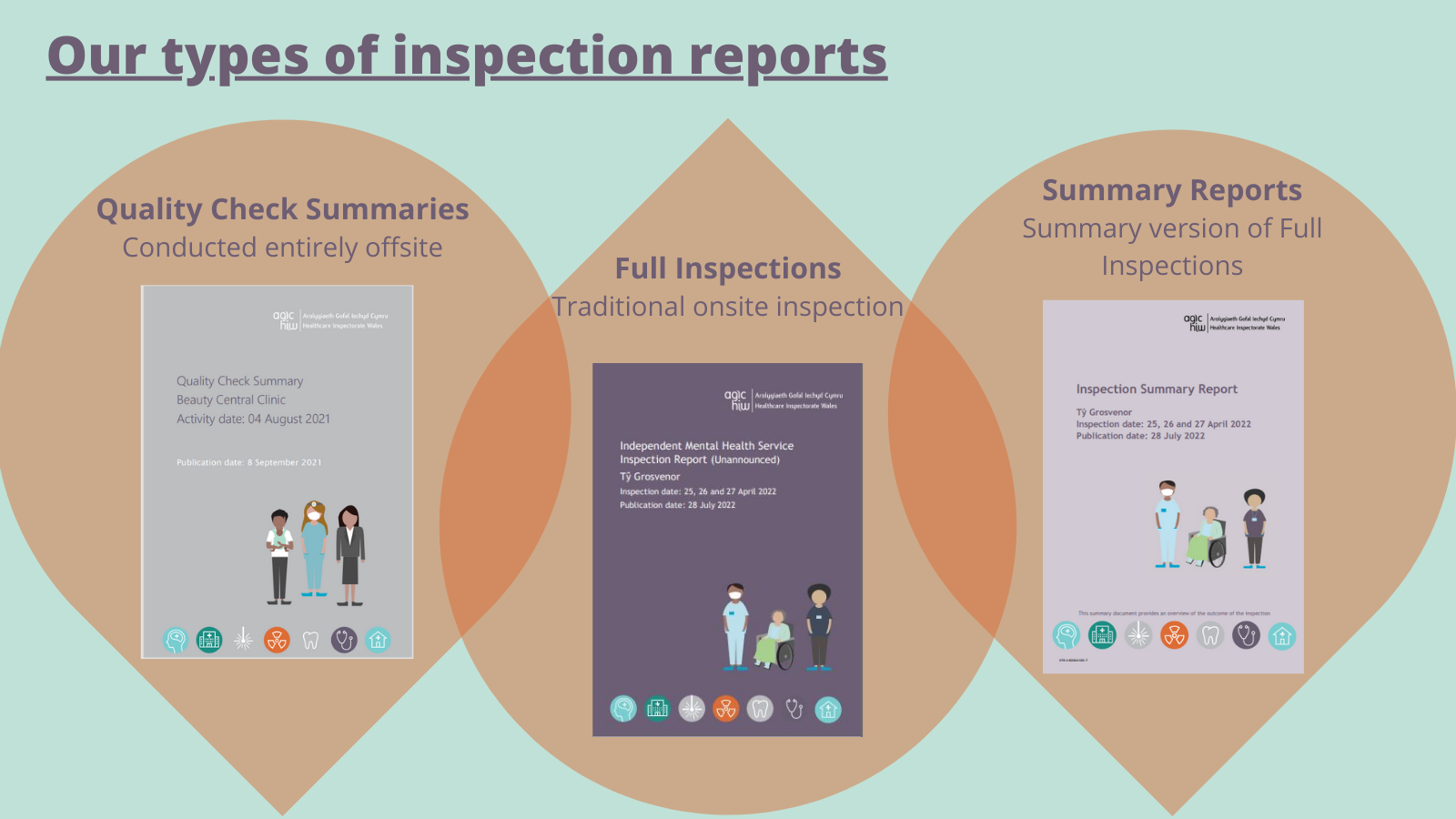 What will change?
Any onsite inspections that took place after 1st April 2022, will be published with a new style summary report, as well as the full report.
Summary reports are brand new and present our findings in a more user friendly ,concise way. The full inspection reports have also been updated including a revamped look and feel. We have streamlined and refined the content and eliminated any duplication.
Both reports will be published simultaneously to the healthcare settings page on our website. In line with our publication policy, onsite inspection reports are published three months following the last day of inspection. If there is a need to delay the publication, we will communicate this via our publication schedule.
We are always striving to improve the way we share our findings and communicate with you. If you have any feedback please get in touch.